Chiropractor
Michael Simmer D.C.
Our Denver chiropractor, Dr. Michael Simmer is a licensed and board-certified Chiropractor in North Carolina and has been for 20+ years. Dr. Simmer completed his education at Life Chiropractic College-West in Northern California in September 1991. He earned his license to practice in North Carolina shortly thereafter upon passing the North Carolina board examination.
Dr. Simmer interned, worked in and owned several chiropractic clinics in Northern California, Idaho, Iowa and Ariona before he and his DC wife, Dr Shaun Simmer started their final clinic in Denver. In that time, he has had the opportunity to work with patients with a wide variety of conditions and we have witnessed amazing results. He specializes in acute injuries, chronic conditions, and wellness care for patients of all ages and body types. He has elective training in treating extremity dysfunction, such as shoulder, knee, and foot pain.
Credentials:
Completed Certified Gonstead Advanced Certification in 1992
Life Chiropractic College-West 1991
In Active Practice since 1992
Personal Life:
Married to Dr. Shaun Simmer for 25 years. They have five children together. He enjoys cycling, outdoors, traveling, hiking and adventure vacations.
Chiropractic Methods and Techniques Trained in:
Gonstead
Activator
Cox Flexion/Distraction
Thompson Drop
Acupuncture
Trigger Point Therapy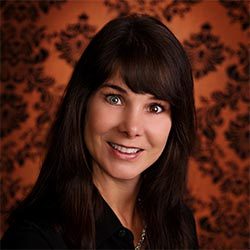 Chiropractor
Shaun Simmer D.C.
Dr. Simmer has co-owned and run 16 successful referral-based Chiropractic Clinics across the country since 1992. Dr. Shaun Simmer grew up in Iowa. She met her husband, Dr. Michael Simmer while they were attending Chiropractic College. They have been married for 25 years and have had five children.
After opening and successfully managing many Chiropractic Clinics across the country they have chosen North Carolina to settle and raise their family.
---
Professional Experience
Dr. Simmer's Post Graduate Achievements include:
Completion of Post Graduate Certification Training in Acupuncture
Completion of Post Graduate Training hours in the
Gonstead Advanced Technique
Completion of Standard Process Continuing
Education and Clinical Training in Nutritional Counseling
Ran a successful laser and weight loss clinic in West Des Moines, IA
---
Education
Graduate of LeMars Community High School in LeMars, IA
Attended University of Northern Iowa in Cedar Falls, IA
Attained a Doctor of Chiropractic Degree from Life Chiropractic College West
Post Graduate Certification in Acupuncture from Cleveland College
---
Skill Highlights
25 years studying and utilizing the Gonstead Chiropractic technique
Weight loss management
Spinal Rehabilitation
Physiologic Therapies
Neck Pain
Common/Migraine Headaches
Nutritional Evaluation and Beneficial Supplement
Recommendations
Cold Laser Therapy Treatment
Disc Condition Management
Muscle Strains
Sacroiliac Joint Dysfunction & Sciatica
Frozen Shoulder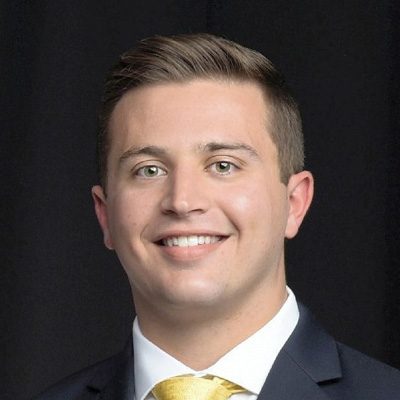 Chiropractor
Chris Vlahos D.C.
Spine Chiropractic's newest edition, Dr. Chris Vlahos received his undergraduate degree from East Carolina University. He received his Doctorate of Chiropractic at Palmer College of Chiropractic in Florida, and is a native to Charlotte.
Dr. Vlahos was active in athletics from a very young age. He pairs his love for health and fitness with caring for others. Dr. Vlahos has always had an interest in serving his community and providing care with an approach of teaching the philosophy of chiropractic to his patients. He treats acute injuries, chronic conditions, head/neck pathologies, and overall wellness care for any body type and all ages. He is thrilled to be new to the Spine Chiropractic team, and looks forward to establishing relationships with future patients.
---
Personal life
In his free time Dr. Vlahos loves anything to do with water and boats, exploring new places, spending quality time with friends and family. He is also involved in his church and embraces his Greek heritage.
---
Chiropractic Methods & Techniques
Trained in
Gonstead
Flexion/Distraction
Trigger point therapy
Activator
Diversified
Chiropractor Assistant
Aundrea
Aundrea's love for what she does shines through in all her work. She provides outreach support to ensure total patient satisfaction. She will take care of all your financial and insurance questions. She also schedules appointments and manages the reception desk.
Chiropractor Assistant
Kristen
Kristen's outgoing personality shows in the way she interacts with all patients. She assists the doctors with exams, takes X-Rays as well as puts patients on therapy and answers any questions about treatment modalities offered in the clinic.
OFFICE HOURS
---
Monday
9:30am - 12:30pm
3:00pm - 6:00pm
---
Tuesday
9:30am - 12:30pm
3:00pm - 6:00pm
---
Wednesday
9:30am - 12:30pm
3:00pm - 6:00pm
---
Thursday
9:30am - 12:30pm
3:00pm - 6:00pm
---
Friday
8:00am - 12:30pm
3:00pm - 6:00pm
---
Saturday
8:00am - 12:30pm